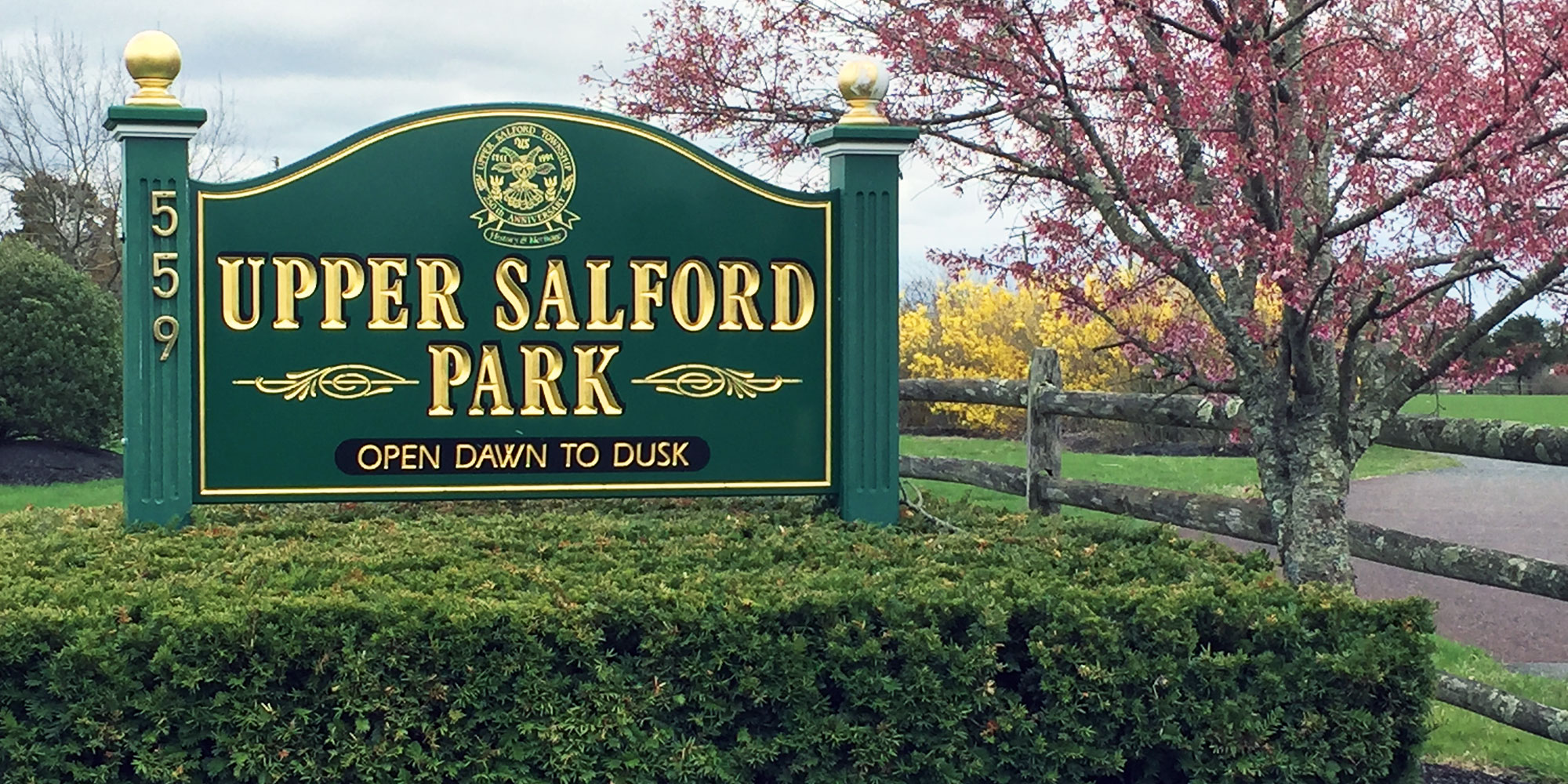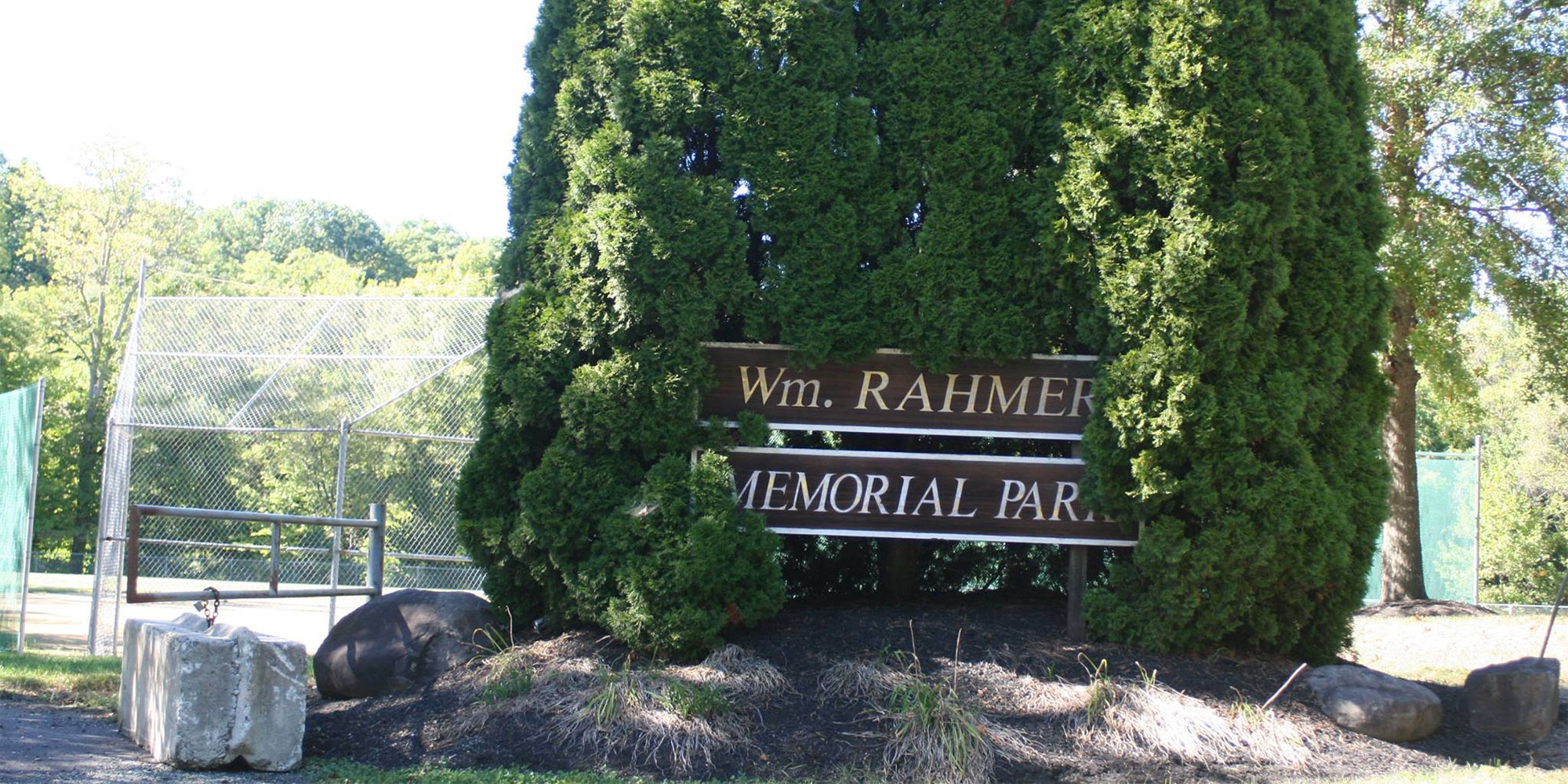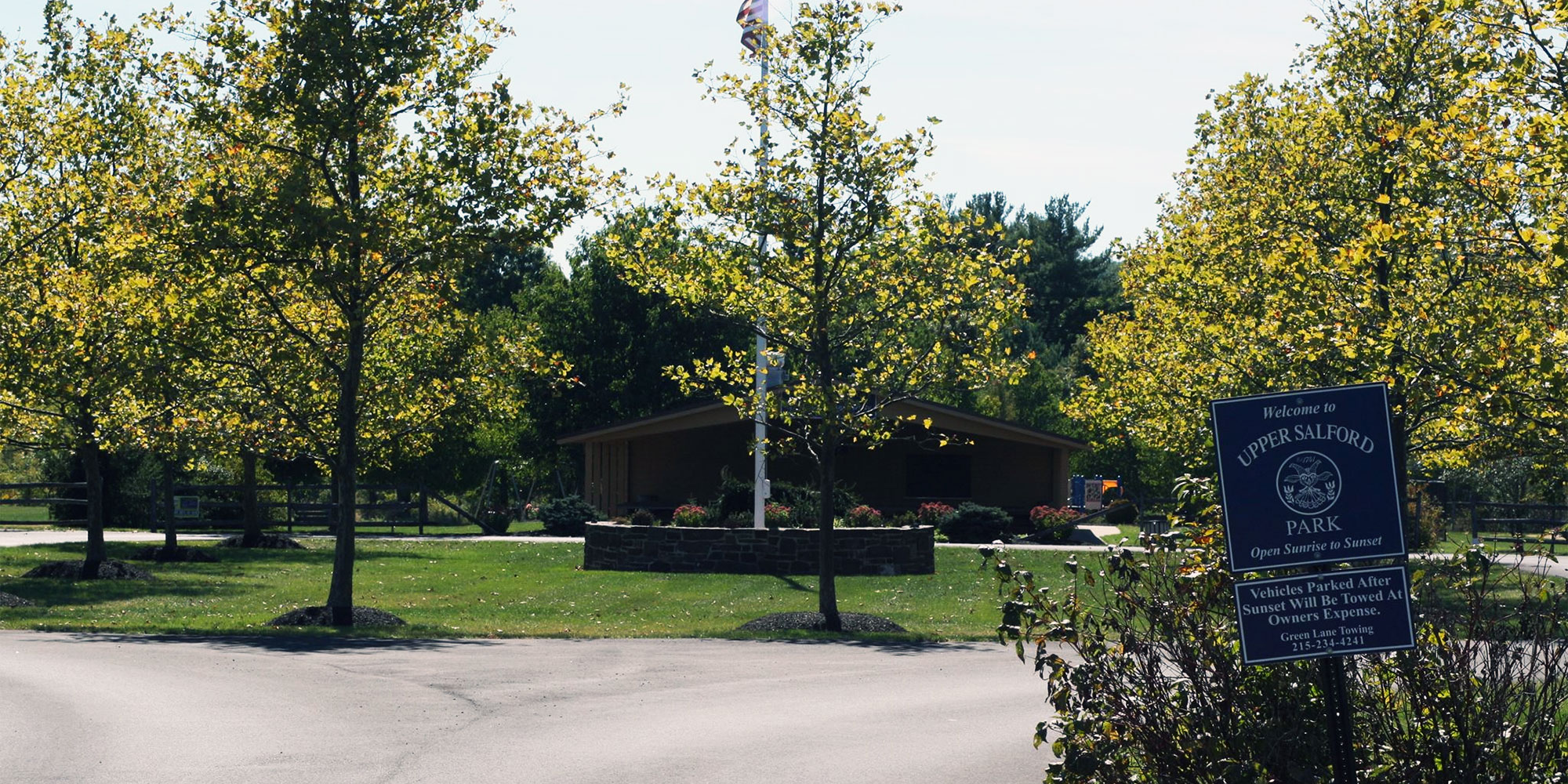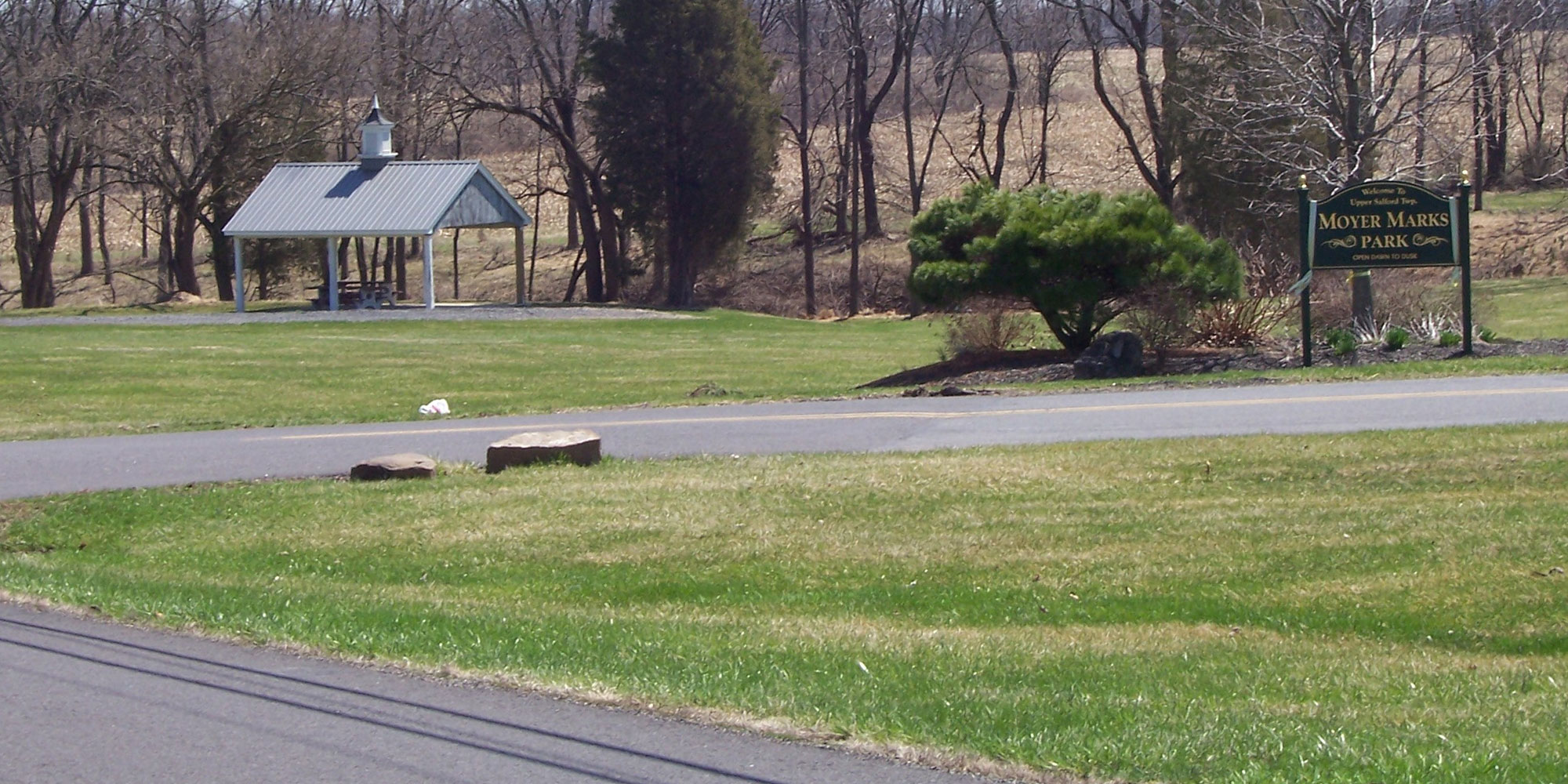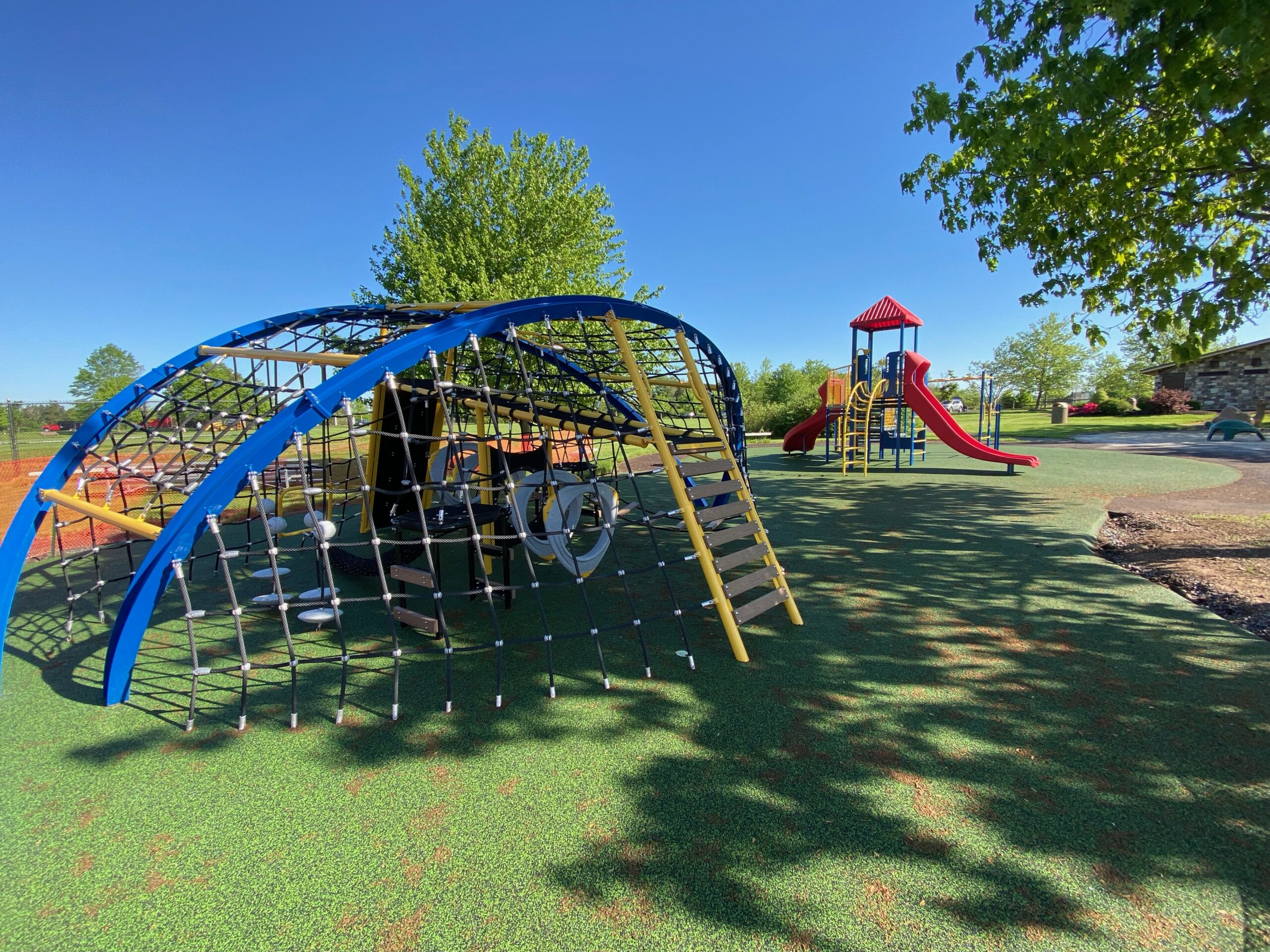 PennDOT Update on the Old Skippack & Shelly/Schwenksville Road Intersection
UPDATE 7/13/23: The Township was notified by the PennDOT representative that the Roundabout is now open for the public's use.
Upper Salford Township Board of Supervisors announced at their August meeting they will be meeting with PennDOT representatives to address the center of the Roundabout, the line-of-sight issues, and the lighting.  
Update 8/21/23:
This is a PennDOT project, which is not finished. The township has met with the PennDOT project managers several times providing feedback about the poor landscaping, poor sight distances and excessive bright lighting.
-We think they will be replacing the landscape sometime in the next month.
-The idea of a mound is to encourage people to slow down, look left and if no traffic is approaching slowly enter the circle. If there is traffic, then YIELD until it is safe to enter.
-The lighting is temporary until the proper fixtures are available. There were supply chain issues with the original fixtures, but in order to open the roundabout they put up these temporary fixtures. We do not know when the correct fixtures will be in.
If you have any concerns, you should contact PennDOT Engineering District 6
7000 Geerdes Boulevard, King of Prussia, PA 19406
Phone:
 610-205-6700.
Please fill out the form @
CCC Home Page (penndot.gov)
For more information about Roundabouts design go to:
Roundabouts: An Informational Guide – Second Edition | The National Academies Press
Comprehensive Plan Public Survey
Report Potholes & Road Hazards to PennDOT
State Roads Only
To report potholes or other hazards on
PA
STATE-Maintained
Roadways, please use the form at
customercare.penndot.gov
.
A list of all roads and the responsible party, in Upper Salford Township, can be found by clicking on this
link
.
EPA is in the process of constructing a water line for the Baghurst Remediation project.  Rahmer Park, including the parking lot, will be posted when closed during their construction phase.  Please avoid the area around the baseball field and do NOT park on the road or at the baseball field entrance! THIS IS AN ACTIVE CONSTRUCTION ZONE!! Trail parking at the Municipal Building is prohibited.  Thank you.   Click here for the latest information fact sheet from EPA.
2023 Septic Pumping Receipts Due by 12/31/2023
There will be three (3) courtesy reminders sent out in March, July, & November, if you are due to have your system pumped in 2023. Please note that we cannot break the reminders down by month!  If you get your septic system pumped, please be sure to submit your receipt to our office! You may email a copy to amy.uppersalford@comcast.net, mail a copy to PO Box 100 Salfordville PA 18958, or drop off a copy during normal office hours (M-F, 8am-4pm). Receipts will be due to our office prior to 12/31/2023 to avoid additional fines and penalties.  Please note that not all septic pumpers will send in your receipt to our office.  Remember, it is your responsibility, as the property owner, to make sure that we have an updated receipt on file. Septic pumping is due every 3 years, at a minimum, in accordance with the Upper Salford Township Code of Ordinances Chapter 18.  Thank you in advance for your attention to this very important matter!
Dead Tree Removal
Due to the increasing number of dead trees caused by the Ash Bore disease, Lanternflies, and other damages, property owners are responsible for the removal of dead trees on their property situated next to roads (in the right-of-way) before they become a safety hazard.
Lost and Found
Misplaced your keys or glasses on the Perkiomen Trail or maybe at the Upper Salford Park or Rahmer Park?  We may have them!  Our office has a small collection from over the past couple of years.  If you lost your keys or a jacket, stop by our office during normal business hours.